Overcoming fear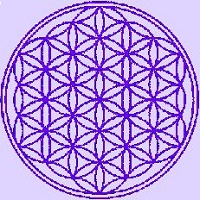 If you wish to continue, you'll choose an intensive program. I don't live around the corner, but on the Canary island of La Palma, Spain.
The downside is therefore that you'll have to come to my place.
The advantage is that you'll totally commit by taking distance from the old and familiar. The environment is new, the climate here is usually a lot warmer and less rainy than at home. And it is quiet, very quiet. Ideal conditions to let go of the 'old', and thus of whatever holds you.
Here... you can find more information about my place.

Intimacy and sexuality
I help you around problems with intimacy, relationships, sexuality, communication and loving yourself and your body. I can even help you, if you have a history of abuse, or otherwise had bad experiences with sexuality.
The basic principle is that you too deserve it to be able to experience a loving relationship. That relationship we -you and me- will have in a limited time frame, with a beginning, a middle and an end - a highly transformational time for you, and for me.

Some problems are of a physical nature. If you suspect that they are, visit a doctor and make sure that he can help.
What I can do for you is to assist you in non-physical matters.
Many problems manifesting themselves in sexual matters, have little to do with sexuality necessarily, but stem from a lack of (sexual) self-esteem, frustration, rejection, etc. - feelings that may make enjoying sexuality difficult.

Our daily sessions help build your self-confidence, your social and communication skills, and your sensuality and physical and emotional intimacy. This is done by means of breathing techniques and exercises in relaxation and sensual and sexual touching (both receiving and giving).
Touch can trigger very deep emotions and memories. By allowing and experience them fully, it is possible to overcome the attendant pain and reticence.
Everything in 'our' relationship is based on mutual respect, loving care and tenderness - embedded in safety. That what happens between us, stays between us.

You can reach the point you...
• feel more self-love
• feel more at ease in the company of men
• are more at ease in intimate situations
• will have a deeper contact and better relationship with your body
• will let go of old norms and values ??about sexuality
• will less likely to be stunned by fear
• experience an increase in sensitivity and body awareness
• overcome unwanted virginity
• improve sexuality with yourself and with others
• overcome some, or maybe most of your sexual problems
• develop further your sexual potential
• will get more confidence in yourself during the act of loving, to be a better mistress

Intake
We begin with a comprehensive intake, starting with some emails in which you tell me, what you think is going on. After those we may have one or more skype sessions, important for you to know me better. Only then you can decide if and when you want to come.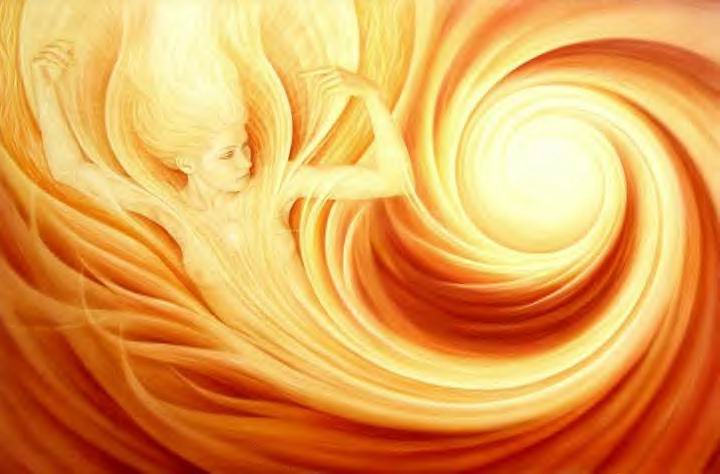 Bij het invullen van het traject is niet alleen van belang wat jij wilt bereiken, en hoe snel. Maar ook:Upon completing of the traject, it is not only important to know what you want to achieve and how fast you would like to. But also...
• What are the resistances you encounter and how do you deal with them? • What do you think is happening, what is it you are really aware of, and what do you merely suspect? • From what do you want to free yourself? And what are you willing to do to achieve your goal?

The program I propose, is made especially for you, because no two people are alike. However it's me who runs the program, eventually we will make it the two together.
The program is not just about how you will develop your sexuality. Of much more importance is how your discovery of (aspects of) your sexuality, will change the way you see yourself, and consequently the world around you. You will exerience some changes, probably even may find your own strength, and may notice it'll be easier to make contacts.

Healing
Throughout the whole process, I will be there for you, I'll accompany you, I'll challenge you to discover who you really are. That I'll do by giving myself to you, and to continually confront you with that what withholds you to be who you really are. In doing so, I will use elements from eastern spiritual schools as tantra and taoism. But it will never be woolly. We remain always grounded, in the here and now, there where the healing takes place. Nor will it be, that we only do exercises, every day from early morning till late in the evening. Except for the meditations, exercises and enquiries we do, we'll prepare the food together, and take walks. And occasionally, and only when your processes need it, you will carry out things by yourself, like making a walk on the mountain. All in order to be alone with what you need in order to heal more deeply.
In short, this is a 24/24-process, in which, of course, you can take all the time you need for yourself. But once you feel my company is needed again for your process, I'll be there for you.

Tantra
What helps me to be there fully for you, are the lessons of tantra. For example: stop judging, live in the momentlive in the moment (and not in the past or in the future), where everything can be what it is, without any adhesion. The latter is very difficult, but it is the basis by which I will help you in your healing process, and also the base from which you may allow yourself to be healed.
Another thing tantra has taught me, is that its essence is not about 'love'. But once there occurs a deep connection, a deep love emerges, a love without judgment, without attachment, without possessing the other. Unconditional love, loving the other for what he/she is, without putting any conditions.
The connection we engage during an intensive, goes very deep and is, in all aspects, real and pure, but also emphatically temporary. The last day of our meeting will conclude with a special ritual to leave behind the attachment which is still present. So you can go home as the new woman who you now are.

Intensity
Depending on what you want to achieve, and how quickly, we work on La Palma in an intensive process at the healing of your being. Occasionally it can be useful to involve your regular partner in this process. In that case we mostly work the two of us, and partly with your partner.
The basis for a healing process us that we really work as a couple. And that you're going totally for it, you'll confront your own fears and dive into the deep end. That's the only way, if you do come to La Palma. The best way for the process would be a 15-day intensive. If this is not possible, due to children, work, finances, choose the 8-day intensive. And see if you can come back for another intensive at another time.
It's totally possible you will not have arrived at the desired point after a continuous period of two weeks. Do not hesitate to come back later for a follow-up of one or two weeks. Even after the process, you can contact me for aftercare, if necessary.

The first day if your stay will be used to arrive (which can be supplemented with contact-exercises),The last day will be mainly used for a final assessment. Depending on the intensity of the processes and the obstacles we have to overcome during your stay, between two and three days of a 15-day intensive will be for rest, in which your experiences can descend. (An 8-day intensive contains usually one day of rest.)


My way of 'working' is a very special and intensive one. The usual surrogate partner-programs in the UK (ICASA) and USA (IPSA)work with a series of (mostly 8) short sessions with a sexological bodyworker, complemented by additional sessions with a qualified psychotherapist/ sexologist.
I am, when necessary, also supported by qualified people (by Skype) in The Netherlands, but most of the program we -you and me- do by ourselves in a non-stop 14 (or 7-) day meeting.

Click here... for the rates.