2016
In The Netherlands
• Jij en de ander - tantrisch (dieper) voelen - weekend-workshop in Hof van Axen, Witteveen (Drenthe)

• Intimiteit in Verbinding (new version) - weekend-workshop in Hof van Axen, Witteveen (Drenthe)


At La Palma, Canary islands, Spain
• De-armoring private-intensive - two weeks-program for couples: m/f, m/m en f/f (max. one couple). Dates to be agreed upon (location: La Palma. Canary islands)

• (Tantra)massage-intensive - two weeks-program for couples: m/f, m/m en f/f (max. one couple). Dates to be agreed upon (location: La Palma. Canary islands)

• Samen verder - of toch liever alleen? - two weeks-program for couples: m/f, m/m en f/f (max. one couple). Dates to be agreed upon (location: La Palma. Canary islands)

• private-tantraweek - min. one, max. two participants. Dates to be agreed upon (location: La Palma. Canary islands) - min. one, max. two persons

• private-workshop: The Secrets of Tantric sex - 11-day-workshop for couples: m/f, m/m en f/f (max. één koppel). Dates to be agreed upon (location: La Palma. Canary islands)

---
Various (by appointment only)
Tantramassages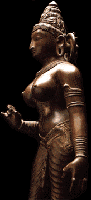 • Cashmir massage
(€95)
• Kum-nye tantrasession
(tantra-yoga, massage, meditation) (€125)
• Yoni-massage + healing
(+ €30; this massage will only be done as part of a regular tantrasession)
Because of my stay at La Palma, I only give massages during my visits to The Netherlands/Belgium. Massages will be given at your home or at a location of your choice. Interested? Mail so that I can let you know my itinerary. Travel costs will be agreed on (€ 0,20/km and €30/hour travel time).
• for a massage after 17.00 hours, on holidays and in weekends, an additional €30 will be charged.
---
Other activities
(inquire about the possibilities)
• Love ritual
(from €695/couple)
• Yoni/lingam-healing
(from €395)
• chat/e-mail-coaching/consult
(from €20/half an hour chat/e-mail)
---
Terms and conditions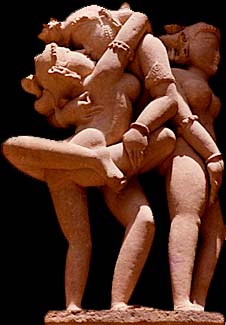 If possible, I will have a short intake (by telephone of Skype) with every participant of my workshops.
It is up to each participant to guard his/her own boundaries. It is my intention to provide in my workshops (and massages) a safe environment to recognise and explore those boundaries. Each exercise has its own limitations and I will see to it that participants don't cross those limitations.
During workshops, there will be no room for sexual intercourse.
For couples: If you prefer, you can do most exercises with your regular partner. Often, though, it will be better to work with other participants, because your partner is well known and safe to you and confirms only what you already know. Other participants are new, exciting, and challenge you to take unexpected steps. If you do not want to do an exercise with another participant, your partner also won't.
---
Canceling-policy - Workshops
When canceling the workshop/training at least six weeks before the start, you will get back your full payment (minus €75 administration costs). Between six and four weeks you will get 75% (minus €75 administration costs). Between four and two weeks the amount is 50%. After this, there will be no refund. When registering within two weeks of the workshop, cancellation is not possible and you will have to pay the full amount.
Also when terminating during the training, there will be no refund. In some cases it's possible that another person will take your place.
---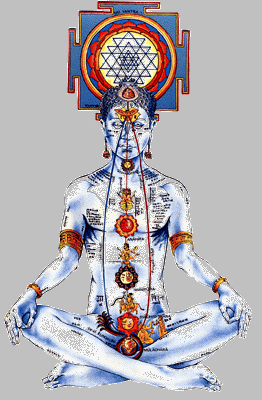 Canceling-policy Massages
If you cancel a session less than 24 hours before, the total amount is due and you'll be expected to make the payment asap. If you feel forced to postpone the appointment at the last minute, the full amount is due (please make the payment asap), but you will get a 50% discount for the next appointment.
---
To me spiritual growth is more important than money. I do not want to exclude the poor. Therefore: if my prices cause insurmountable problems, just let me know. Perhaps we can agree to make some other arrangements.